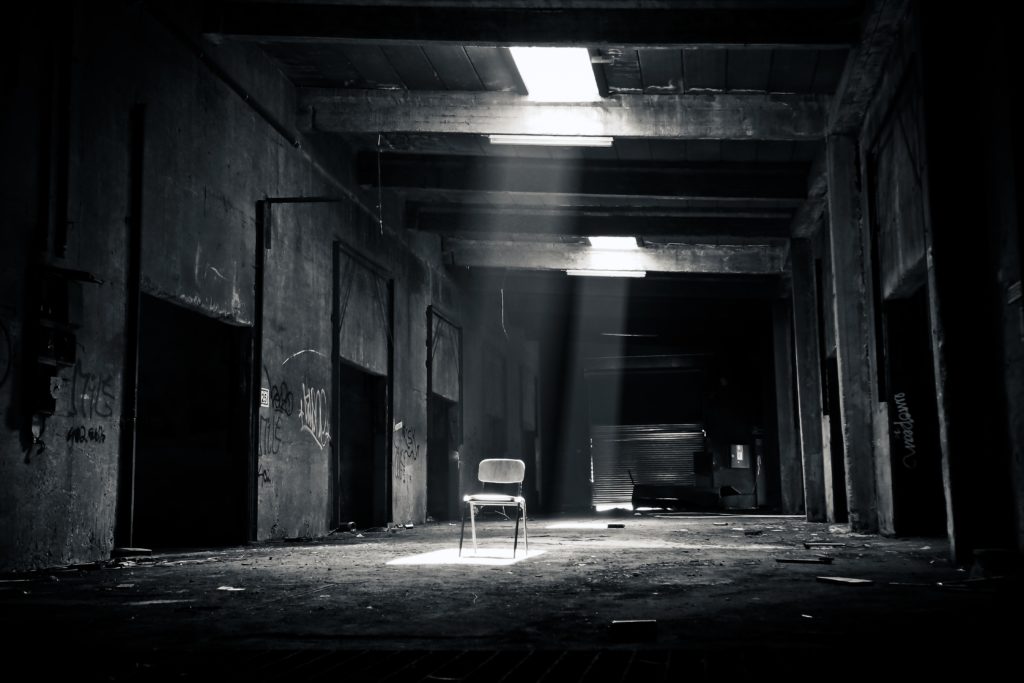 After she said his name a wind blew through the room. Ben whirled around and looked, wide-eyed, around the space.
"Did anyone else feel that?" Terry asked.
Everyone nodded.
"What was that?" Sarah whispered.
Melissa shrugged her shoulders. "No idea. Has this ever happened before?"
Terry shook his head.
"Maybe it's George?" Ben asked.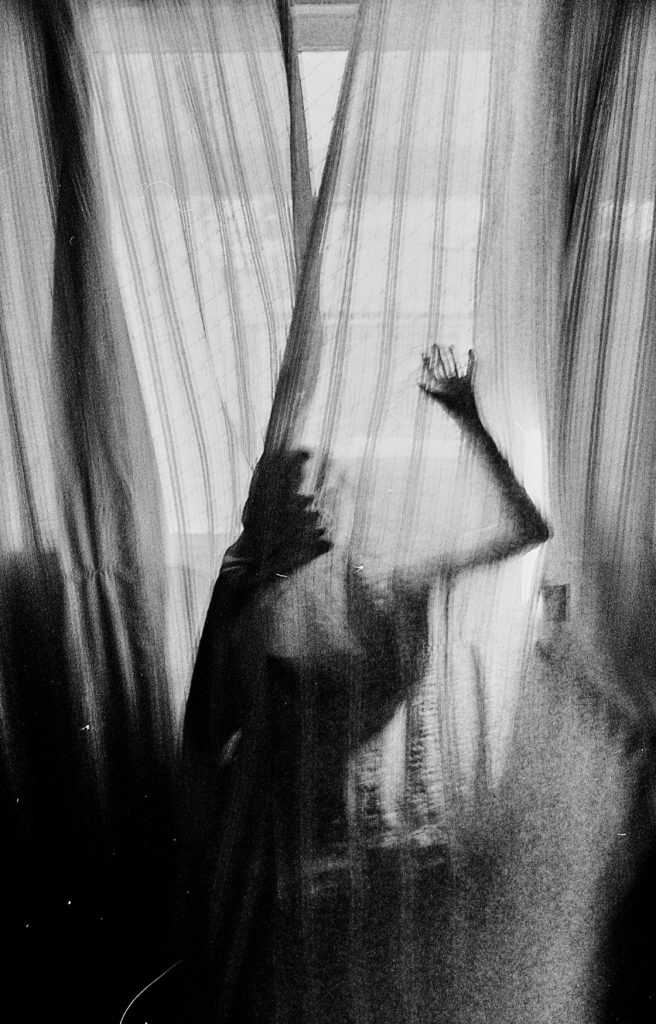 A loud bang sounded behind the group. Sarah and Melissa screamed as Ben and Terry jumped.
"What the hell?" Terry yelled.
"What was that?" Melissa questioned.
Ben walked to the desk and looked around. "It looks like one of the folders fell."
"How?" Sarah asked.
"I don't know."
"Okay, this is getting weird. Really weird."
"Maybe we need to find more files?'
"Not yet. Let's see if this is George and if he'll keep communicating with us," Ben said.
He grabbed the folder and flipped through the pages.
"Do you think it's a good idea? What if he's not nice?" Sarah asked.
Ben rolled his eyes and kept reading.
"George, are you here?" Terry called out.
Melissa looked around the room in apprehension while Sarah grabbed her hand.
"I don't think I'm coming back here," she whispered.
"Me either."
"George, if that's you who's making all the noise and stuff, can you do something else?"
From somewhere down the hallway a door slammed.
Melissa and Sarah screamed and spun around, their backs to a wall. A squeaky sound drifted into the room as the four teens watched a wheelchair move past the door.
"Is that enough?" Melissa asked. "Can we leave now?"
"Oh my God. This is so awesome!" Ben yelled.
"Awesome? It's terrifying!" Sarah cried. "Is this the ghost from room 101?"
"The ghost from room 101?" Melissa asked.
"Yeah it's supposed to be an urban legend. The ghost from room 101 comes out when you call him to claim his victims."
"That's insane."
As Terry and Ben talked excitedly the door to the room slammed shut and the bed flipped over.
"Nope. I'm done. I'm leaving."
Sarah pulled Melissa to the door and flung it open, letting it bang against the wall.
The two girls ran down the hallway, stopping when a tall, lanky man stepped out from one of the administrator offices. He wore a white hospital gown but his face was wrong. His eyes were missing.
Sarah let out a blood curdling scream and turned to run.
Melissa stood, frozen, staring at the man. He reached out to her, his fingers grazing her arm sending shivers and cold up her spine.
"Melissa, you need to run," a voice said behind her.
She didn't look though. She stared at the specter in front of her, almost paralyzed.
"Melissa!"
The figure reached out a again, shoving his hand through her chest and into her heart. Her entire body felt cold and went limp. The other three with her screamed and ran, leaving Melissa where she was. She stared into the eye-less figure of the man as he squeezed her heart.
"Why?" she gasped out.
He sneered, watching as the life left her body.
After what felt like an eternity, he stepped back, staring down at her.
Melissa scrambled to her feet and staggered back. Her body tingled and she was so cold.
"Sarah! Ben! Terry!" she screamed looking around, but her friends were gone.
The figure remained where he stood. She looked around at the sound of footsteps and saw people emerging from the rooms nearby. One of them, a woman wearing an old nurses uniform, reached for her hand.
Melissa wasn't frightened. The woman had a kind smile and sad eyes.
"Who are you?" Melissa asked.
"One of those stuck here. Like you."
"No. I'm not stuck here."
She motioned toward the floor.
Melissa screamed at what she saw. Her body, laying in the dirt and grime, lifeless. She was another victim of George, the ghost from room 101.
Check out more of our stories!