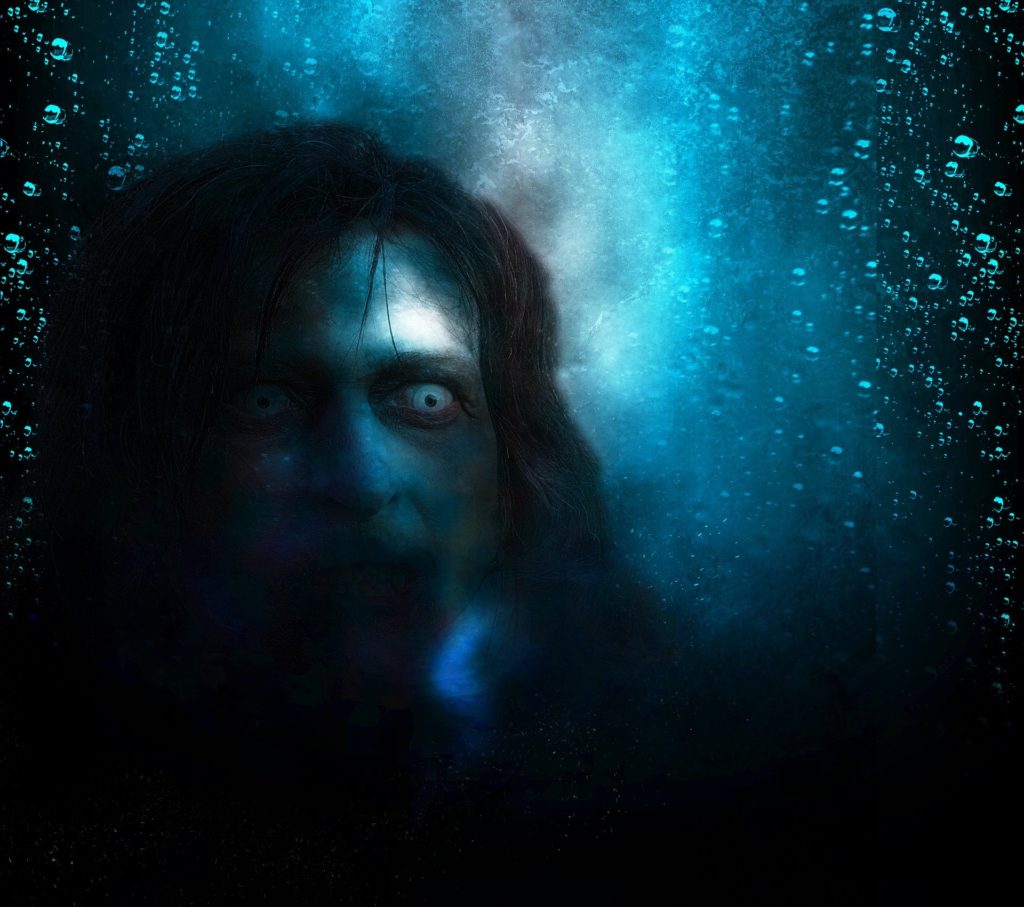 An Innocent Game Leads to a Demon in the Attic
It was supposed to be a joke. Just a game to show Claire that those Ouija boards weren't anything to be afraid of. We should have taken it more seriously. We should have listened to all the warnings.
We didn't though and now we're paying the price.
"Hey, Marissa," my oldest friend Becky, said on the other end of the phone.
"Hey. What's up?"
"What are you up to tonight?"
"Nothing. Hanging out at home with Claire since mom and dad are going out."
"Want company?"
"Sure."
"Great. I have a surprise for you!"
I rolled my eyes. Becky's surprises were never the good kind of surprises. "Okay. I'll see you soon."
Claire popped into my bedroom and plopped onto the bed. "She's not coming over."
"Stop eaves dropping on my calls."
"I'm telling mom."
"That's fine. Becky's still coming over."
She rolled her eyes and walked from the room. "She's bad news, Issy."
"Shut it Cc."
Mom came to kiss me goodbye. "We won't be gone for too long."
"Okay."
"Please, be nice to your sister."
"I always am, mom."
"Not when Becky is around. Be nice."
"Fine. I'll be nice."
"Thank you." She kissed my forehead again.
"Bye, girls," dad called from the bottom of the stairs as they walked out.
I sat at my computer playing a game, waiting for Becky to arrive. I should have listened to Claire. Becky was bad news and she was about to bring some bad stuff.
"Hey," her soft voice said as she tossed her backpack onto my bed.
"Hi."
"You ready to really scare Claire?"
I shrugged my shoulders. "I don't know. I promised my mom I would be nice to her."
"Oh she's such a twerp."
"Yeah, but I promised," I replied.
"Ugh, come on, Marissa."
"Nah."
"Fine. Then lets go scare ourselves!" She opened her bag and pulled out an old wooden box.
"What is that?"
She turned it sideways so I could read the etched words OUIJA in the top.
"Oh no. No, no, no. Those things are bad news, dude."
"It's just a game."
"Yeah, well yours looks cursed. I'm not playing with it."
She held it up and frowned at the old box. "It's not cursed. Just old."
"Where did you even get it from?"
"My grandma. It was hers. She died. Now it's mine."
"Cold," I muttered, turning back to the computer.
"What's the worst that could happen?" she asked.
"I dunno. A ghost could, like, haunt my ghost-free house."
I wish had just been a ghost. That probably would have been better than what we got.
"Please? If you don't like it, I'll put it away."
I sighed heavily. "Fine. Let's go play."
"Basement or attic?" she asked.
"Neither? They're both super creepy and dank."
"Perfect then. Let's go to the attic."
I sighed and followed her to the end of the hall. The attic door was heavy and always had a creepy creak when opened. The space was dusty, musty, and always freezing cold. Even on the hottest of days it was freezing cold. Becky put the board in the middle of the room and sat down with a rather devilish smile.
"Lets get started."
I rolled my eyes and sat down across from her.
"So now what?" I asked.
She put the pointer thing in the center.
"This is called the planchette. We put our fingers on it and ask questions."
"Okay."
"Just the tips of two fingers right on the edge. Close your eyes and focus."
The planchette started moving in a circle.
"Whoa."
"Stop. That's me."
"Oh."
Becky breathed deeply with her eyes closed moving the planchette in a circle. After what felt like 20 minutes, was probably 10 seconds, she stopped and opened her eyes.
"Are there any spirits with us?"
We both stared down at the pointer waiting. It seemed to budge slightly.
"Was that you?" I whispered.
She shook her head.
"Are you hear?" she asked again.
The planchette moved across the board to yes.
"Stop it, Becky."
"That's not me, Marissa."
"Yeah right."
"It's not!"
"Who are you?" I asked.
The planchette moved to Z. Then to O. And back to Z. It kept going back and forth.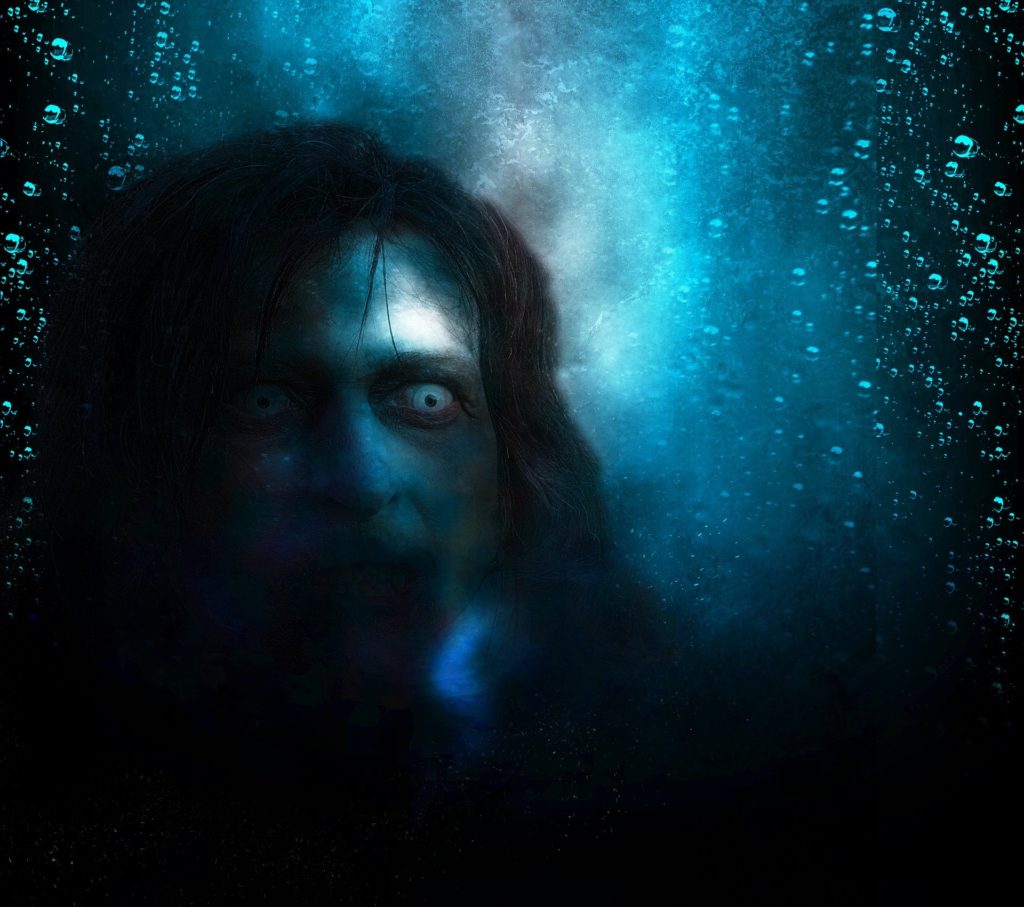 "Uh, what's going on?" Becky asked.
"I don't know. You're the one who knows this stuff. Not me."
Something behind me fell to the floor with a loud bang. I moved my hand off the planchette and jumped up.
"What was that?"
Becky jumped too. "I don't know. Let's just finish."
I bent down to pick up the Ouija but she grabbed my hand.
"What?"
"You have to say goodbye."
"What?"
"For the portal to close and the ghost to go away you have to move the planchette to goodbye."
"Okay."
We put our fingers on the planchette and moved it to goodbye. It moved so fast our fingers didn't follow to no.
"What does it mean no?" I asked, almost yelling.
Becky shook her head. "It's never done that before. Let's try again."
We moved it back to goodbye. The planchette moved to no then looked like someone picked it up and threw it across the room.
"I'm done."
I left Becky and the board. I ran downstairs to my room. I sat on the bed hoping that it was all a prank. It wasn't. Not even close.
She came down right after me with her old board and shoved it in her bag. "I'm going home."
"With everything that just happened?" I questioned.
"I'm going to talk to my mom to see if there's something we can do."
I nodded as she hurried from the house. I watched the window as she ran down the street. The floor boards above my room creaked as though someone was walking around in the attic.
There wasn't though.
"Issy, will you stop stomping around up there!" Claire yelled.
"I'm not," I said just loud enough for her to hear.
"Then tell Becky to stop."
"She left."
Claire appeared in my doorway fast. "What did you guys do?"
I shook my head, tears in my eyes.
"What happened?"
A loud crash from downstairs made us both scream. Claire ran to me, her eyes wide as saucers.
"I think we made a big mistake," I whispered.
The lights went out as the attic door at the end of the hallway slammed shut.
"What. Did. You. Do?" she screamed at me.
"I thought it was all a joke. I didn't know that the Ouija board would actually work."
"A Ouija board? Come on, Issy."
"Cc, I'm serious. Becky had this old…" I was cut off as the lights flickered and the house shook.
We screamed again and ran from the room. The hallway felt thick. Almost like walking through really thick mud. My heart sped up as we hurried downstairs. The dining room chairs were all knocked over and the cupboard doors were wide open.
"What the heck?" Claire asked.
The phone in my pocket rang as we stood there. I grabbed it and saw Becky's name.
"Hello?" I asked.
"Get out of the house. You need to get out of the house now!" she yelled.
"What?"
"My mom is calling a priest. Zozo is no good. Get out."
The phone went dead.
"Who was it?" Claire asked.
"Becky. She said we need to leave the house."
Claire turned and ran for the front door. I followed close behind. She twisted the knob and struggled to it.
"It won't open."
"What?"
"It won't open! I'm trying but it feels like something is holding it shut."
I grabbed onto the door knob with her and we both pulled. The door wouldn't budge. Claire's hands slipped and she fell backward. I looked back at her and screamed when I saw a dark figure step out from the living room, grabbing her by the hair. She let out an ear piercing scream as the figure pulled her into the darkened room.
"Marissa!" she called to me.
I ran into the room, jumping to grab onto her ankles, pulling tug-of-war with the shadowy figure.
"Let her go!" I screamed.
Claire continued to scream as the figure yanked harder on her hair.
"Let her go!" I screamed again. "Let her go! Let her go! She's not yours to have!"