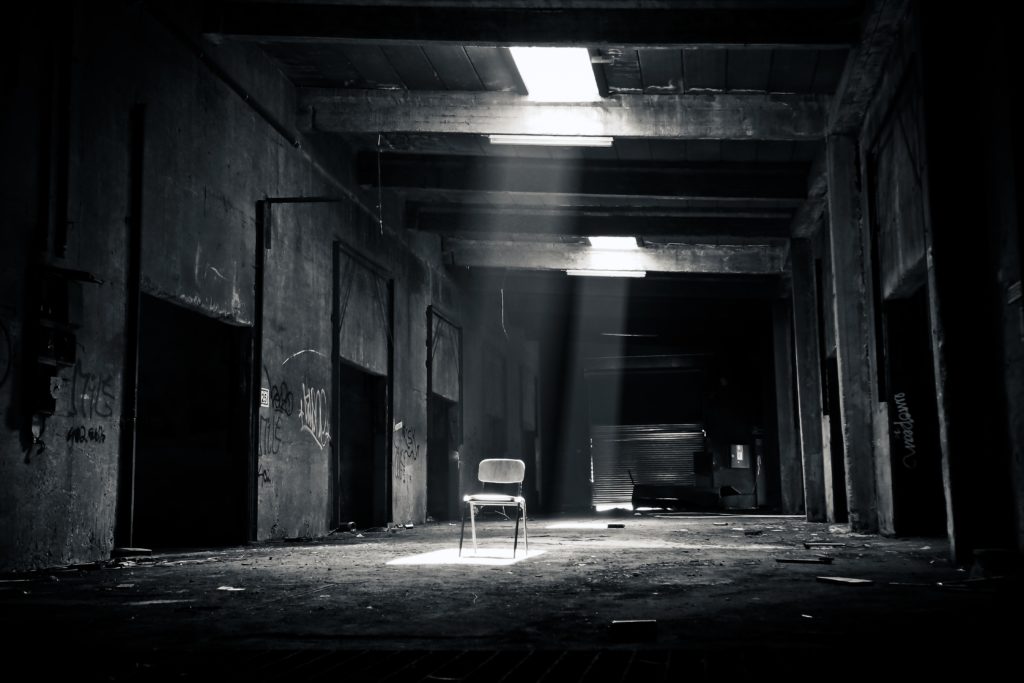 Not all who die in hospitals leave. Some stay, like the ghost from room 101.
The old abandoned hospital on the corner always made Melissa uncomfortable. It wasn't a large hospital but there was something off about it. Her friends always talked about the strange things they saw when they would sneak in, but Melissa never went with them.
"Hey, Lissa!"
She turned to see Terry running down the street to her. "Hi."
"What are you up to tonight?"
"I have a lot of history and English homework."
"Feel like skipping that and coming over tonight?" he asked.
"I don't know. Maybe."
"Well, Sarah and Ben are coming over. We're going to Arcadia Falls."
"Why? Why do you guys go there? That hospital is creepy and dangerous."
"It's fun. Come on. You never go in. Just come with us one time."
"I don't know, Terry. I really don't like that place."
"Why? You've never even been there."
"It's hard to explain. I just don't like it."
He rolled his eyes and sighed. "If you change your mind, we're leaving in about two hours."
Melissa nodded and walked into the house. Once in her room, she pulled out my books and stared at the too-thick history book. We were learning about the Civil War and I could not pay attention to the chapter. I gazed out the window, across the street, and at Terry's house. I could see his bedroom light on and the silhouettes of him, Ben, and Sarah.
As time passed the lights in the rest of the house went out as his mom left for her night shift at the main hospital two towns over. The sunset and Melissa saw the three of them walk out the front door with backpacks. Terry looked up to my window and waved. She smiled weakly and waved back.
Big baby. Just go. It's an abandoned building. There's nothing there.