Our Equipment: K2 EMF Meter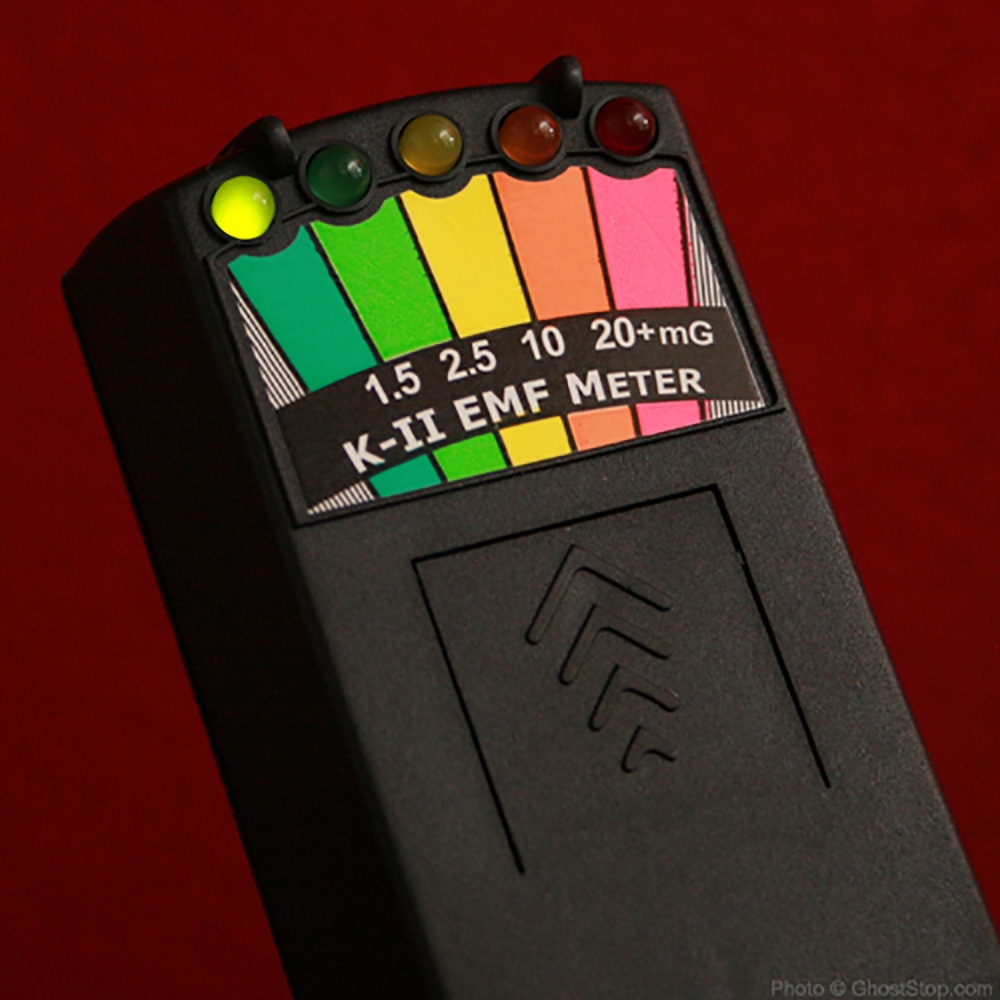 The K2 EMF Meter for all Your Electro Magnetic Energy Needs
A piece of equipment that has surprised me for how much I like it is the The K2 EMF Meter. It's a handy little device that helps you see spikes in electro magnetic energy. This is good for a few things. It'll help you find if there is a higher than normal electro magnetic field in a house which can affect your mind. Or if you're in an area with minimal/zero electro magnetic filed it'll help you communicate with the dearly departed.
Our unofficial investigations have been out in the middle of the woods. No electricity. So when we have some jumps, it makes us stop and ask a few questions.
I like it. It's handy. It's SUPER easy to use. And it's very lightweight.
Some of the awesome features:
Features
Push Tab to Turn "On" Push Tab to Turn "Off"
Easy to read Multi-Segment LED Display
Detects the ELF range (50 to 1,000Hz) & VLF range (1,000 to 20,000Hz)
Five level milliGauss ranges
50 & 60 Hz operation
9Vdc Operation
Single Axis
Accuracy of ±5% at 50-60Hz
Instantaneous Response To EMF Fluctuations & Spikes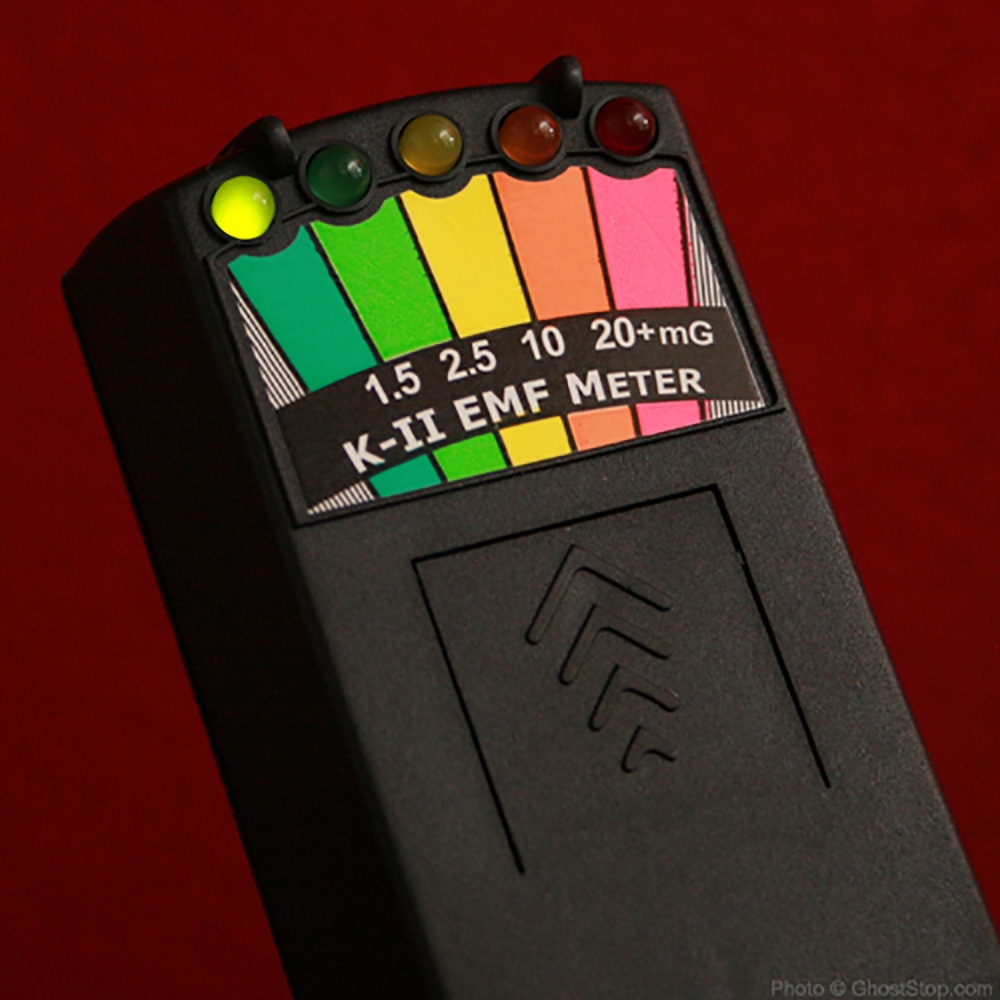 This is an absolute must have.
You can get this at Ghoststop.com.
Reward tokens? What are those?
Earn Reward Tokens with every order and save on future purchases. It's like a store rewards program – but way more rad. As a thanks to our loyal customers, when buying directly with GhostStop, you will earn loyalty points with each order that can be easily redeemed on your next order. It's like turning in a wagon-ful of skeeball tickets for a brand new Super Nintendo!
Stop over and get your K2 EMF Meter for your next ghost hunting adventure! Be sure to check out our other tech equipment that we use here at Paraterrestrial Files.