Our Equipment: 4K Video Camera Camcorder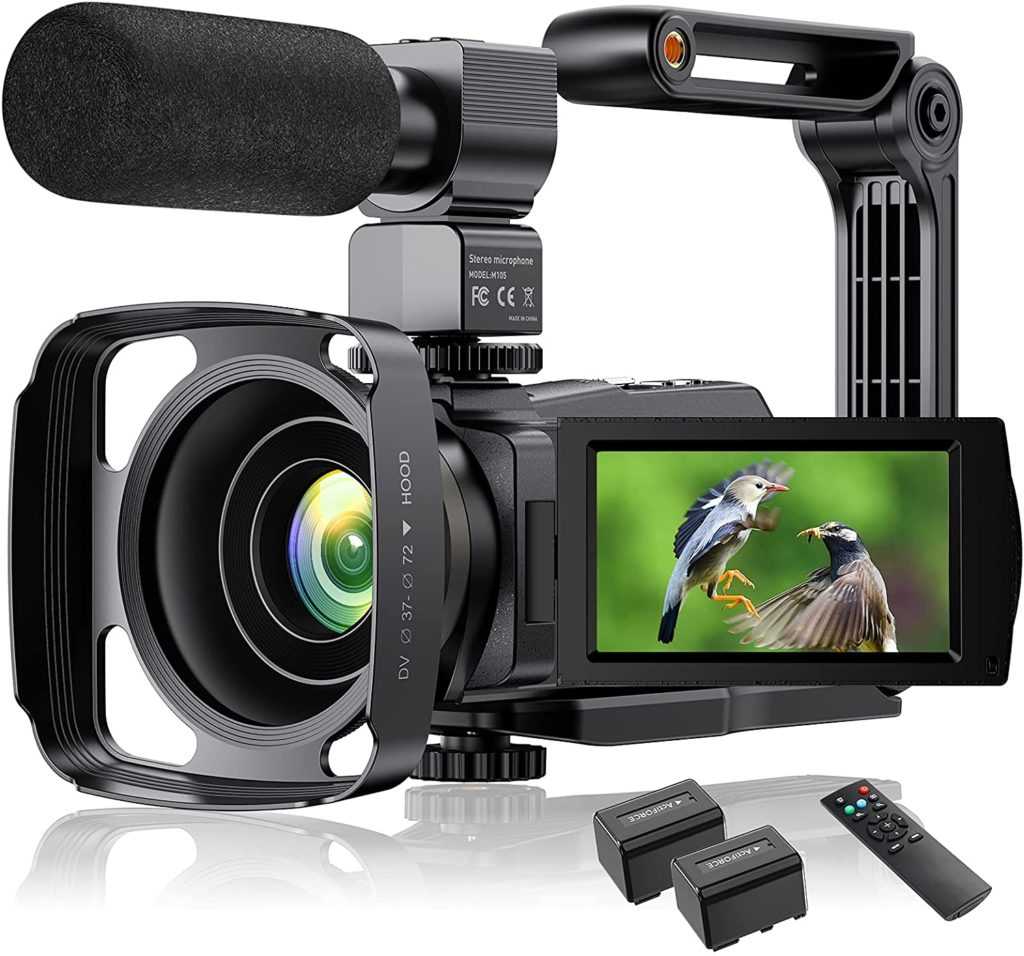 4K Video Camera Camcorder
What is a ghost hunter without their camcorder? Or even a podcaster without a good camera.
For our first bit of tech that we purchased for investigations we decided on a 4K video camera camcorder that has night vision.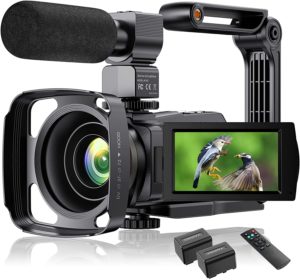 【4K Youtube Video Camera】With 13.MP CMOS image sensor, this video camera can capture vibrant and extremely realistic images in 4k/30FPS (2.7K/60FPS, 1080P/120FPS) video resolution and 48MP in photo resolution. The vlogging camera's has 3.0'' LCD touch screen and supports 270°rotation, which is perfect for Youtube vlogging.
【4K Camcorder WiFi & IR Night Vision】Download the free App "RoadCam" on your smartphone and connect your phone to the camera by Wi-Fi, then you can operate the camera with your phone to take pictures, record videos or review the photos (from less than 33ft away).It also support IR night vision, you can shoot clear white and black photo or video in the dark environment.
【Camcorder with Microphone & Remote Control】This 4K YouTube Camera has built-in microphone and external microphone, which makes it possible to faithfully reproduce audio. The camcorder comes with a remote control. You can use it to control the camera from any direction within 60ft.No one will be excluded from any happy moments.
【Handheld Stabilizer & Lens Hood】The video camera equips with a handheld stabilizer to get a good performance on image and video stabilization. It also comes with a lens hood, which blocks excess light to improve the overall color and contrast of the photo, and it can also protect the lens from accidental damage. It supports recording while charging. Record your precious moment wit our 4k video camera.
【Multifunctional Vlogging Camera】This vlog camera supports webcam function, you can live stream on Youtube, Facebook, Instagram, Twitter, etc.. The digital camcorder also supports 4K UHD Video Resolution,48 Picture Resolution,Slow Motion, Auto Picture,16X Digital Zoom, Loop Record, Time Lapse, Continuous Shooting, Anti-shake, Face Recognition, Smile Capture, Time Recording, Motion Detection, HD Output ect… A perfect Youtube vlogging camera for amateurs or beginners.
We use it for two primary functions, ghost hunting and vlogging for YouTube. We needed a quality, easy to use camera that wasn't going to break the bank if it ended up breaking. (We do outside investigations as well as indoor) After hours of searching and comparing features, prices, ease of use, and weight this beauty hit all the marks.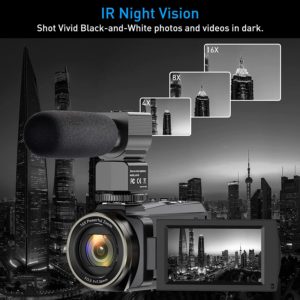 The IR is really amazing. It's almost as good as our GhostPro and is fantastic for that added camera footage when you're in large spaces with multiple people and need a lot of different angles.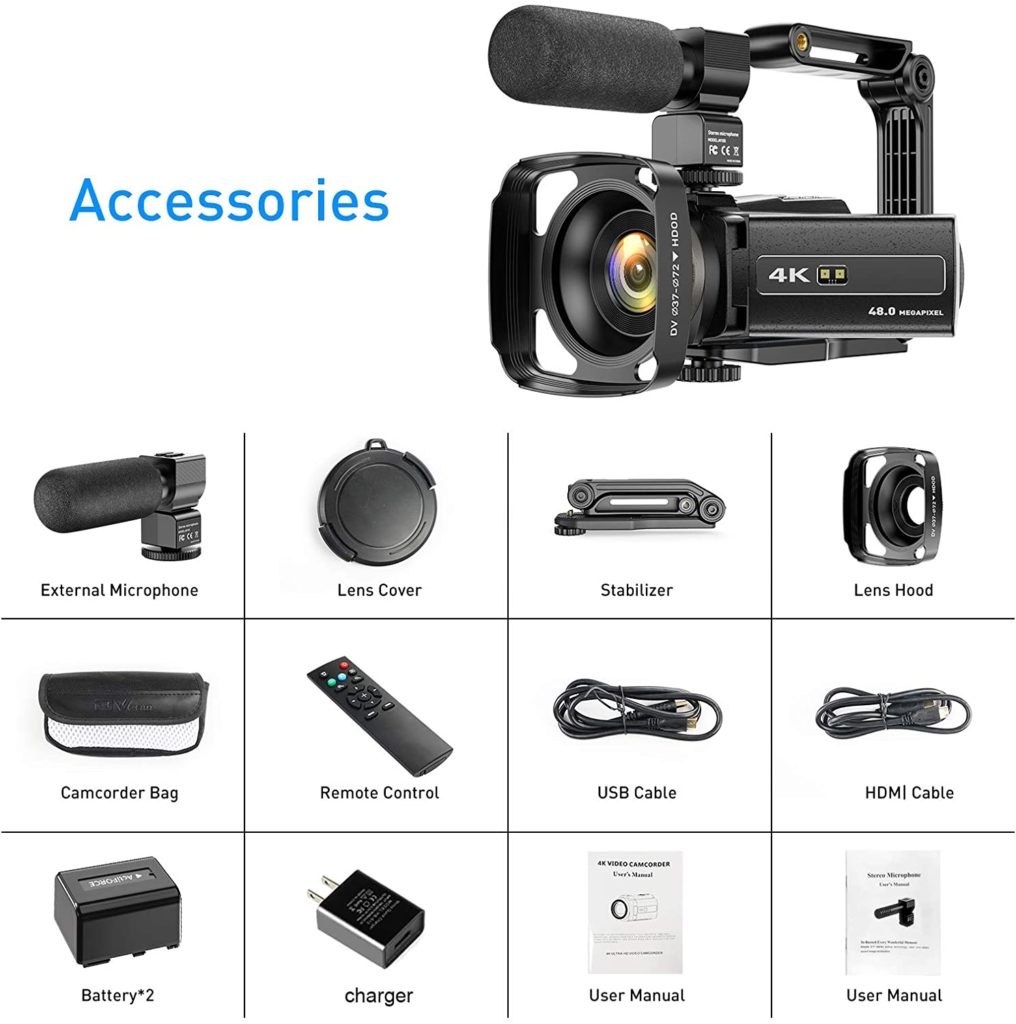 It handles very well, records very clear images, but you have to make sure you turn the sound on the exterior microphone on otherwise you won't be able to hear anything.
Having a quality camera is vital to the paranormal and supernatural investigation world. Especially for our team. We want to collect, document, and share all of the evidence that we can. If you're on the hunt for an on-budget, quality camera be sure to stop by AMAZON and get yours!