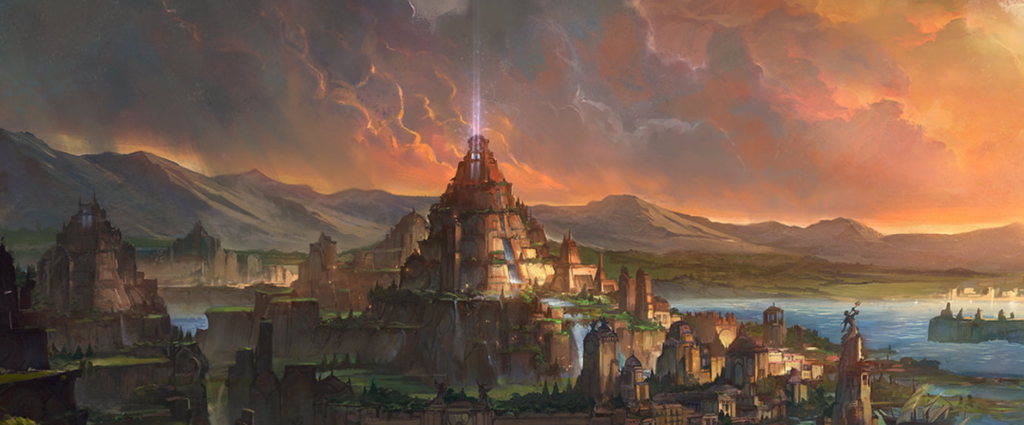 Atlantis has been a topic that has capitvated people for thousands of years. Ever since Plato described the fantastical island in  Timaeus and Critias.
Plato's dialogues Timaeus and Critias have been the object of fascination for historians and regular people for nearly 2,400 years. The myth of Atlantis, a world of power and incredible advancement for their time, vanishing in a night and ay into the ocean.
There are so many theories about whether Atlantis was a real nation and if it could have really been destroyed so quickly.
Let's take a quick look at ancient history as we examine this wonderous myth.
Plato wrote Timaeus and Critias around 360 BC.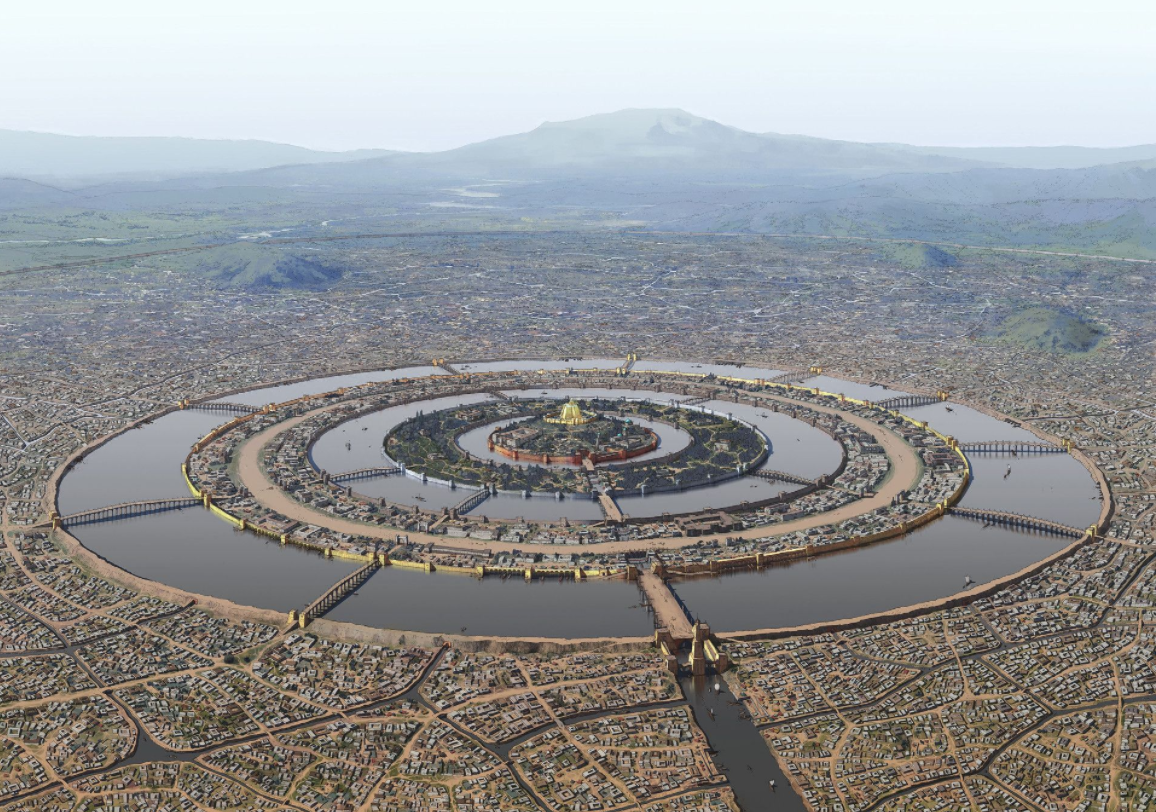 "Let me begin by observing, first of all, that nine thousand was the sum of years which had elapsed since the war which was said to have taken place between all those who dwelt outside the Pillars of Heracles and those who dwelt within them: this war I am now to describe.
"Many great deluges have taken place during the nine thousand years, for that is the number of years which have elapsed since the time of which I am speaking; and in all the ages and changes of things there has never been any sediment of the earth flowing down from the mountains, as in other places, which is worth speaking of.
First thing, let's take a look at some prehistoric timelines.
We know how well stories passed from word of mouth can be exaggerated. Were the 9,000 years exaggerated? Perhaps. However, a lot of historians point out that prior to Plato there is no written mention of Atlantis.
In 1200 BC the Sea Peoples invaded and destroyed the Mycenaean civilization. Greece then entered a 400 year "Dark Age" where writing is forgotten and cities were abandoned.
If writing is forgotten, would that include previously written documentation?
So who are the "sea peoples"? Could they be tied to Atlantis?
The nationality of the Sea Peoples remains a mystery as the existing records of their activities are mainly Egyptian sources who only describe them in terms of battle such as the record from the Stele at Tanis which reads, in part, "They came from the sea in their warships and none could stand against them." This description is typical of Egyptian references to these mysterious invaders.
Names of the tribes which comprised the Sea Peoples have been given in Egyptian records as the Sherden, the Sheklesh, Lukka, Tursha, and Akawasha. Outside Egypt, they also assaulted the regions of the Hittite Empire, the Levant, and other areas around the Mediterranean coast. Their origin and identity have been suggested (and debated) to be Trojan to Italian, Philistine, Mycenaen, and even Minoan but, as no accounts discovered thus far shed any more light on the question than what is presently known, any such claims must remain mere conjecture.
So if we go by what World History says, the sea peoples are a combination of a lot of nationalities just causing chaos wherever they go.
What's interesting about this particular group or tribe of people is the fact that Atlantis is said to have sunk into the depths of the ocean.
Could this group of seafaring fighters be descendants or Atlantians themselves? Could they be angry that their entire world was destroyed?
Where would Atlantis have been?
This is the big question. Big question. After all these thousands of years, would there be any remnants left on the ocean floor?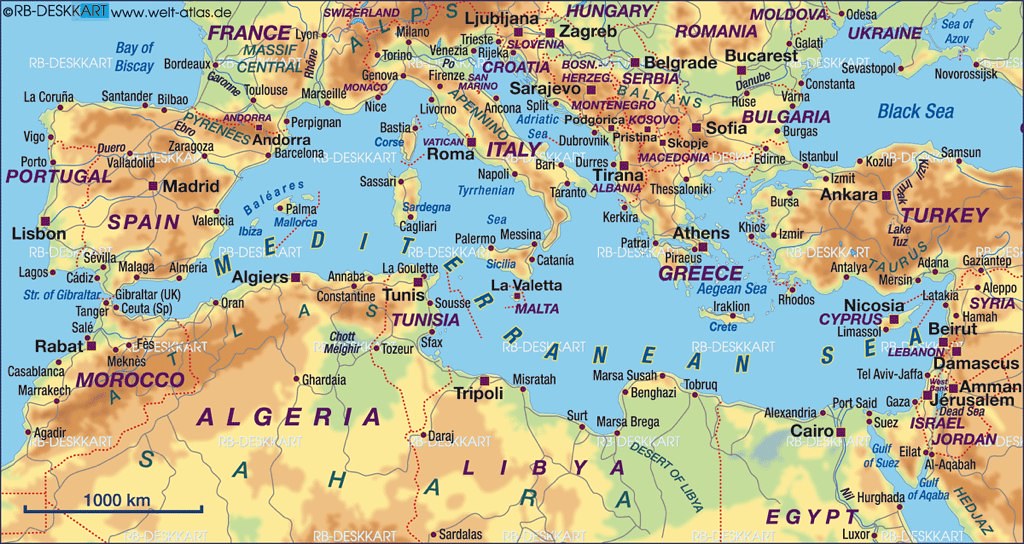 If we assume that Atlantis did in fact exist, we have to look at the fact that a rather large landmass vanished in a matter of 24 hours. What kind of destructive force could cause that to happen?
A mega-tsunami. A mega-tsunami taller than a 50-story skyscraper once engulfed an island off the west coast of Africa, researchers say.
We've seen the destructive forces that a tsunami can have on the landmasses.
Ricardo Ramalho, a geologist at the University of Bristol in England, and his colleagues have analyzed isotopes of helium that are embedded in boulders. The isotopes change depending on how long the rock has been lying out exposed to cosmic rays.
Their findings suggest the mega-tsunami happened about 73,000 years ago, when a landslide on Fogo may have sent up to 38 cubic miles of rock crashing into the ocean.
There are scientists who believe that Spain's La Palma Island could create such a massive event.
Tsunami researcher Simon Day at University College London and his colleagues have controversially suggested that if La Palma's active Cumbre Vieja volcano erupted, a landslide on its western flank might trigger a wave about 2,950 feet (900 m) high. They argued this mega-tsunami would devastate nearby islands, and still be about 330 feet (100 m) high when it hit the western coast of Africa and about 165 feet (50 m) high when it struck Florida and the Caribbean.
"I would say that if there was a large-enough catastrophic landslide, tsunamis with an initial magnitude of 3,000 feet (915 m) would be possible," Ramalho said. "But I don't know the geology of La Palma, and so I cannot comment on the validity of Simon Day's assumptions."
Prior research had raised doubts over whether large volcanoes were capable of suddenly dropping as much rock into the ocean as these new findings suggest. "Our finds imply that flank collapses can indeed happen catastrophically and generate giant tsunamis," Ramalho said.
However, Ramalho emphasized that volcanic collapses do not always happen catastrophically and do not always generate mega-tsunamis.
"Our work shows that we need to be vigilant and that we should not underestimate the threat posed by flank collapses and the tsunamis they trigger, but our work doesn't imply that a flank [collapse] is about to happen on Fogo or anywhere else," Ramalho said. "Each volcano needs to be monitored and analyzed separately and in detail."
It seems to be a consensus that Atlantis existed somewhere in the Mediterranean Sea.
In fact, if Spain's La Palma did create a catastrophic event, it's very near where Atlantis is believed to have existed at one point.
There are a lot of theories about where the civilization existed, but being inside the Mediterranean Sea seems to make the most sense since the story originated in Egypt and the Pillars of Heracles are mentioned. Today, they are known as the Pillars of Hercules and are located at the entrance of the Mediterranean Sea near Gibraltar which is believed to be mentioned by Plato.
"situated in front of the straits which are by you called the Pillars of Heracles [the Straits of Gibraltar]. The island was larger than Libya* and Asia put together, and was the way to other islands, and from these you might pass to the whole of the opposite continent which surrounded the true ocean" (Timaeus 25e).
The Pillars of Hercules are Located between Europe and Morocco and are pieces of land called promontories, which are pieces of land that jut out from the side of the coast. According to Greek mythology they were placed there by Hercules. This has been interpreted by many to suggest that Atlantis was located near that part of the world.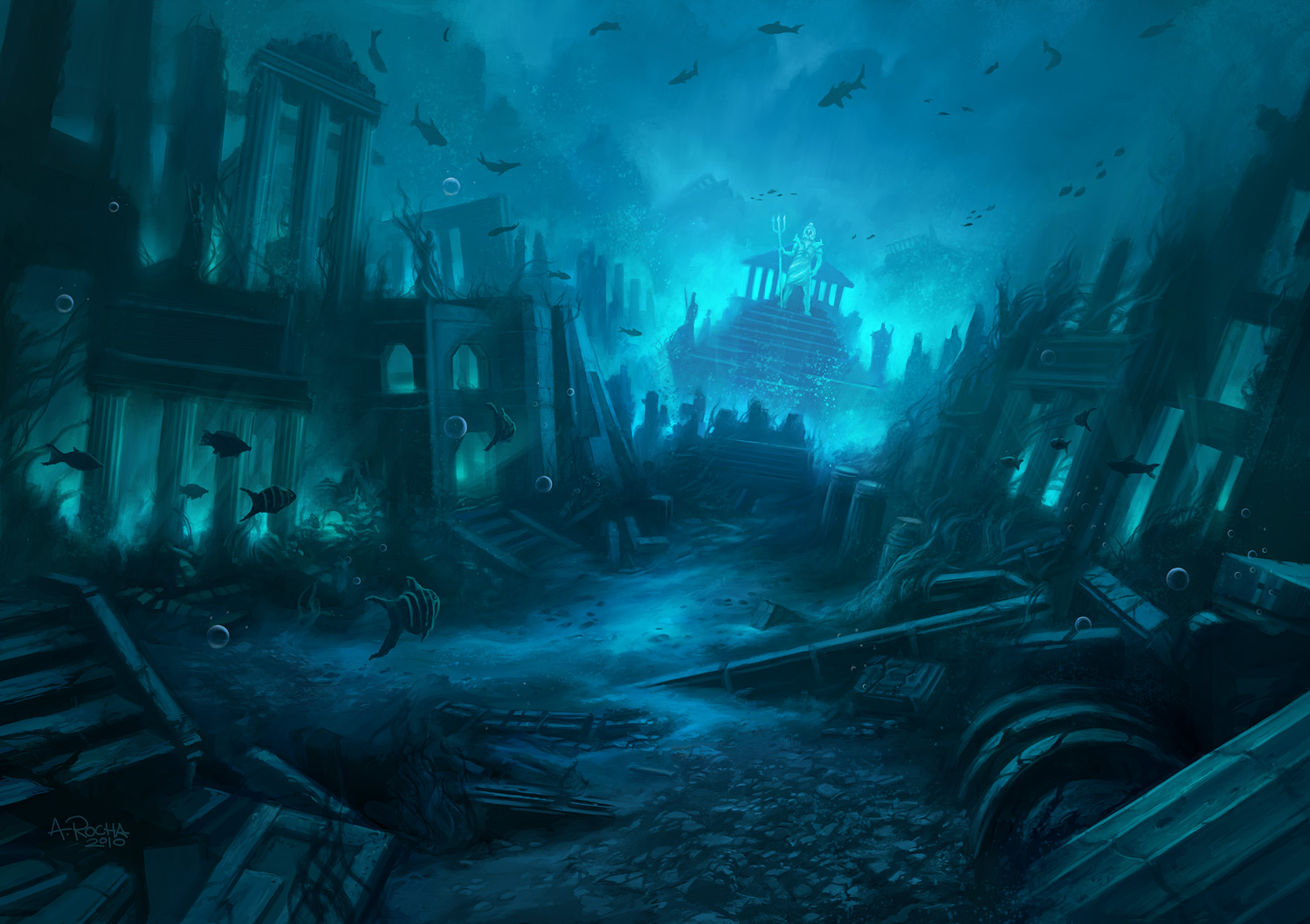 Is Atlantis real? Or was it?
We are left wondering. While it's entirely possible that there is a civilization that did exist and was wiped out by some catastrophic event, there are plenty of ruins of cities around the world that have sunk into the ocean, was this particularly advanced society of half Gods and half-humans destroyed?
The stories are fascinating. They're very intriguing really. Especially the lore of a great civilization vanishing in a day.
Will we ever find out the truth? Who knows. There are so many secrets that the ocean holds that we may never know. While we've explored so much of the mainlands around the world, we haven't explored even half of the ocean.
What are your thoughts? Could Atlantis have existed? If you believe it did, what are your theories on what did happen? And what is your hypothesis on where the island could have sunk? Did all of the Atlantians die? Or could some have survived?
Be sure to check out more of our Case Files where we discuss the wonderous, crazy, and spooky in the world.