Case File #6: The Tower of London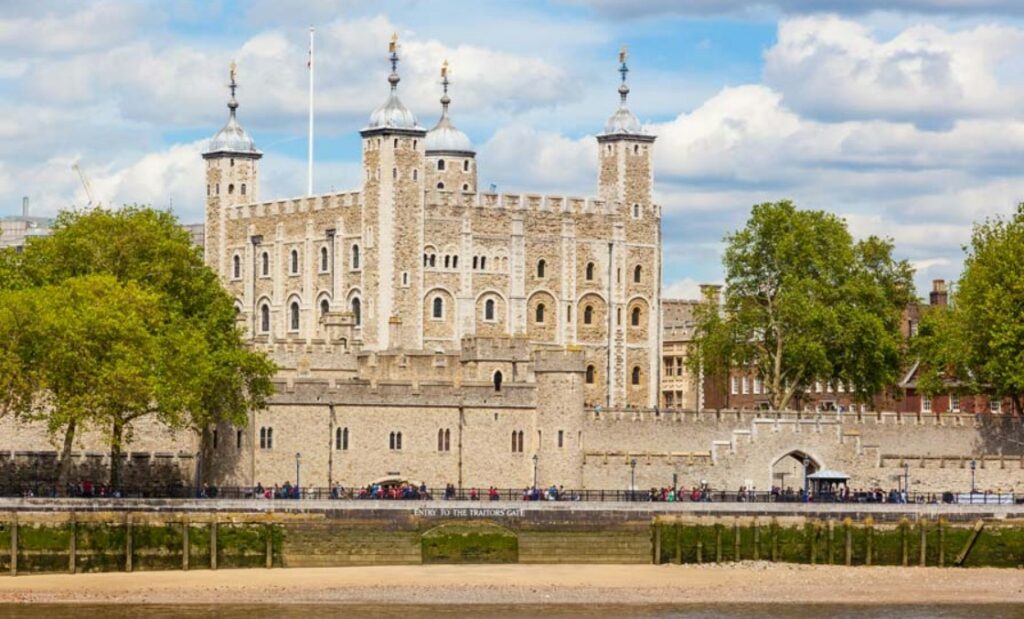 Location: London, England
The Tower of London may be one of the most notorious prisons, catles, and fortress in the world. It was founded as part of the Norman Conquest in 1066. The White Tower, which is where the entire castle gets its name, was built by William the Conqueror in 1078.
The new tower was a symbol of oppression that it brought upon London by the new ruling class.
The prison was actively used from 1100 until 1952. 852 years of grief, misery, and death.
It was initially panned to be a palace and even served as a royal residence for a period of time.
The Tower of London has played a prominent role in English history.
The Tower has been used as as an armoury, a treasury, a menagerie, home of the Royal Mint, a public record office, and is home of the Crown Jewels of England.
It is also where incoming monarchs from the 14th century until the 17th century would stay prior to their coronation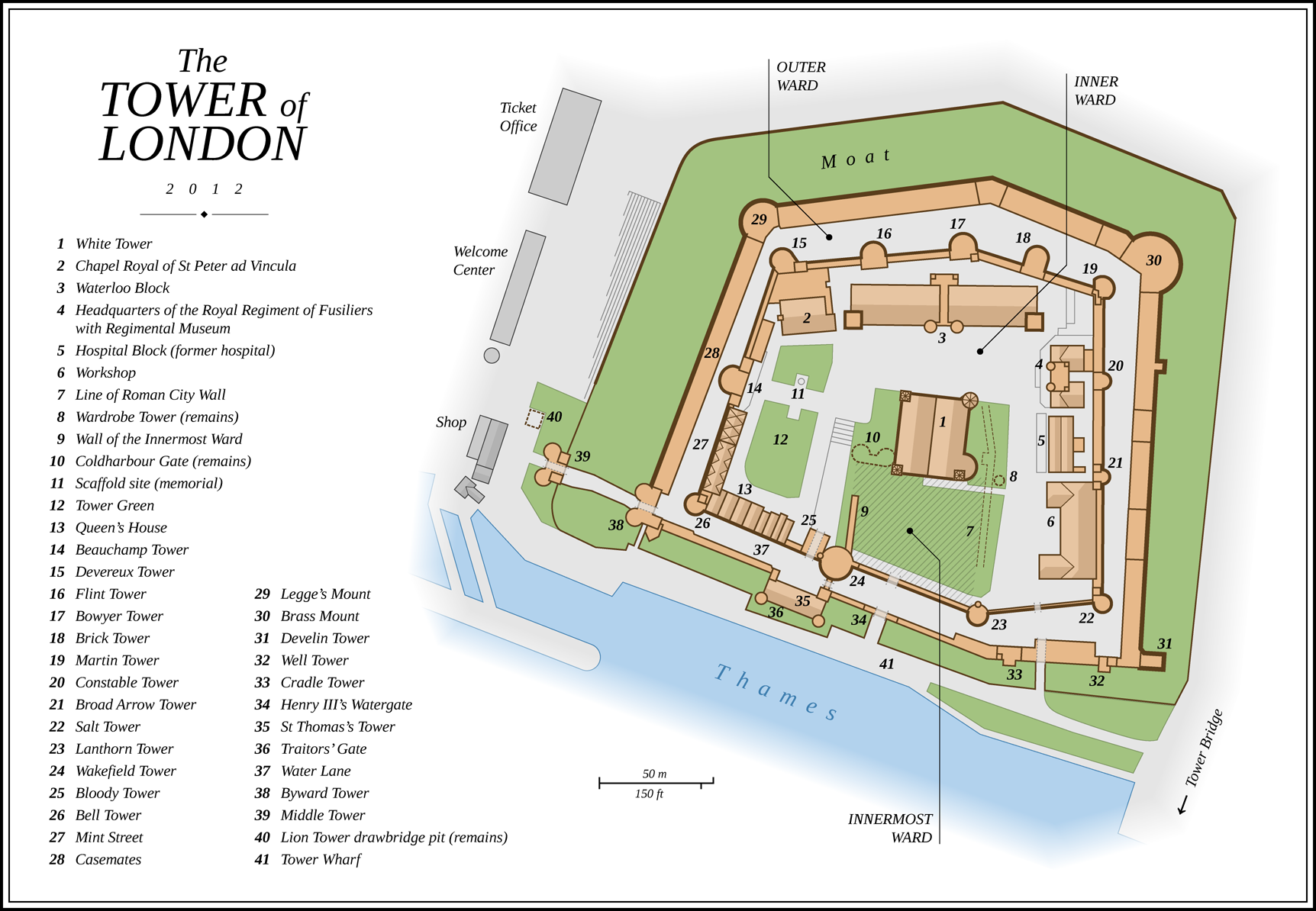 Ghosts:
Throughout the years there have been many, many, many deaths associated with the tower and subsequently many ghosts are rumored to haunt the dark halls now.
In 1472 Henry VI the House of York was kept imprisoned during the War of the Roses. There are different accounts on how Henry died. One report is that he died of melancoly when he heard about the death of his 17-year-old son, Prince Edward and the defeat at the Battle of Tewkesbury. The more likely cause was murder. It's rumored he was stabbed while in prayer. His ghost is said to appear in the tower at the stroke of midnight.
One of the saddest stories is the princes in the tower. In 1674 the bones of two small boys were found under the stairs. It is believed that the bones are two missing princes from the 1400's. The bodies are supposedly the deposed King Edward V of England (12-years-old) and his younger brother Richard of Shrewsbury, Duke of York (9-years-old).
These two brothers were the only sons of King Edward IV and Elizabeth Woodville surviving at the time of their father's death in 1483. They were lodged in the Tower of London by their uncle and all-powerful regent Richard, Duke of Gloucester. This was supposedly in preparation for Edward V's forthcoming coronation. However, before the young king could be crowned, he and his brother were declared illegitimate. Gloucester ascended the throne as Richard III. The shadowy figures of two lost little boys – holding hands – are a relatively common sight in the White Tower, as they drift between rooms and melt into the walls.
Anne Boleyn is one of the most famous queens in English history. Her family aimed high and she became queen in 1533 as the second wife of Henry VIII only to be headed 3 short years later. She's often called Anne of a thousand days. Henry was desperate for a male heir and after her second miscarraige he wanted rid of his wife. He knew that he couldn't divorce her after the mess he made of his first marriage, so he had to find a way to cast her away.
She was then accused of infidelity, incest, and witchcraft. Anne and Henry's marriage was declared null and void but that couldn't save the ill-fated queen. She was convicted of high treason and sentenced to death. Anne was held in the Tower, in the same apartments she stayed in prior to her coronation, until her execution on May 19, 1536. She is seen on the Tower Green where she was executed, in St. Peter ad Vincula where she was buried, and wandering corridors as a headless body.
Margaret Pole, Countess of Salisbury met a gruesome end on the Tower green. Like Queen Anne Boleyn Margaret was accused and convicted of high treason. Her crime? Her son was attempting to overthrow Henry VIII. Since he couldn't capture Reginald Pole, he decided to take his anger out on the Pole family. Margaret was beheaded in a terribly botched beheading on May 27, 1541.
The following poem was found carved on the wall of her cell:
For traitors on the block should die;
I am no traitor, no, not I!
My faithfulness stands fast and so,
Towards the block I shall not go!
Nor make one step, as you shall see;
Christ in Thy Mercy, save Thou me!
The execution was performed by "a wretched and blundering youth who literally hacked her head and shoulders to pieces in the most pitiful manner".
Her ghostly screams can still be heard on the Tower Green and a few visitors claimed to have seen a ghostly reenactment of the chase.
The sad tale of Lady Jane Grey, the nine days queen. After the only legitamate son, King Edward VI, of Henry VIII died when he was 15 he named his cousin Jane Grey as his successor in an attempt to keep both Mary I and Elizabeth I from gaining control of the throne. Mary's supporters were stronger than Jane's. After only 9 days as queen of England, Jane was taken to the tower and eventually convicted of high treason.
The 17-year-old girl was beheaded on Tower Green at the orders of her cousin, the now Queen Mary 1.
Lady Jane Grey's ghost is seen wandering the battlements, a lonely, solitary figure.
Jane's husband, Lord Guildford Dudley, was beheaded shortly befor her. He was also found guilty of high treason against Mary. His ghost haunts Beauchamp Tower, sitting in his cell and weeping late into the night. Lord Dudley is also said to be responsible for the word "Jane" etched into the wall.
These are just a small handful of the ghosts said to haunt this tormented space.
Be sure to read more of our Case File. Do you know of a great place that you want to see us talk about and research? Let us know in the comments or use our Contact Us form!