Strange UAP Caught on Paratemporal Night Vision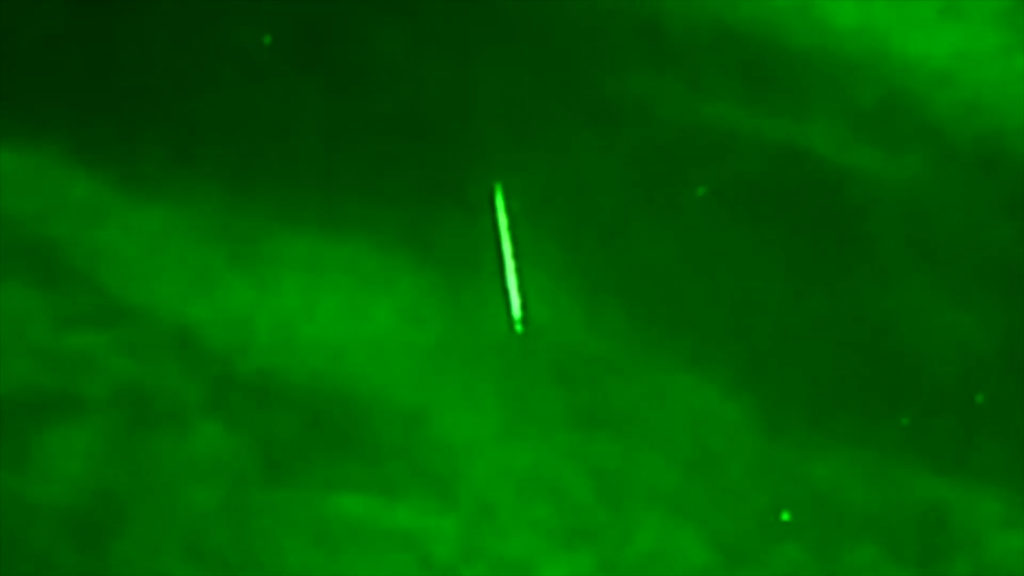 Night Vision Catches UAP in Form of Light Streak Disappearing into Clouds
This comes from Jason Suraci who caught a strange UAP event on paratemporal nigh vision. He captured this where he lives in Colorado near the Space Commande Air Force base after constantly seeing odd things at night. You can find other footage on his YouTube channel.
The UFO community is still unsure what this is after checking flights with NASA, SpaceX and others. This is also very unlike any of the Navy reports on Tic-Tac shaped objects in the skies.
What do you think it could be? Let us know in the comments below.