Blue Mist Road – North Park, Pa (1st Investigation)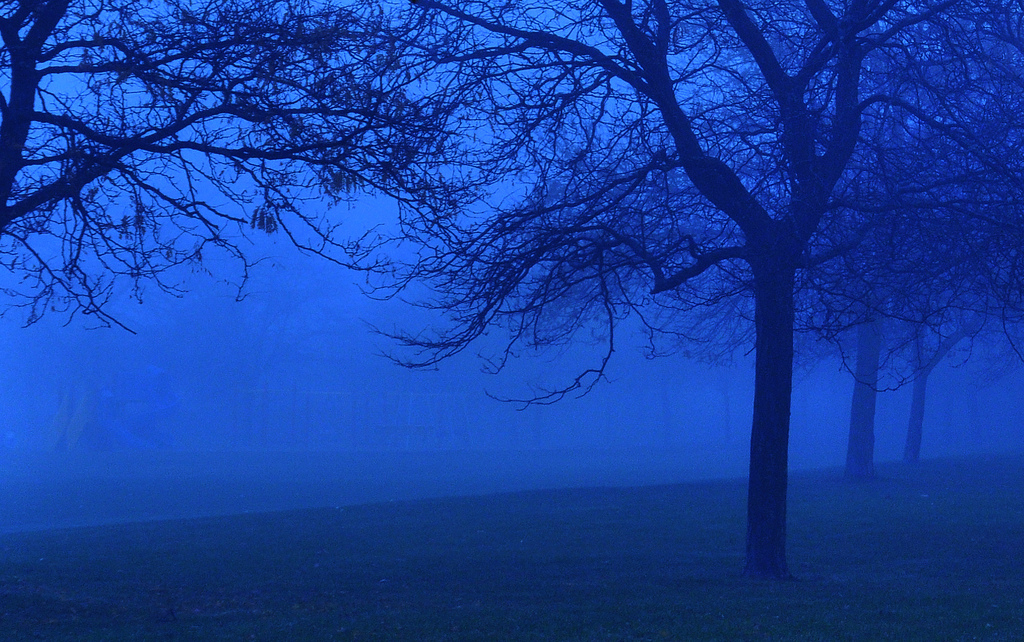 Investigating Blue Mist Road
Deep within North Park there lies an abandoned road. Old Irwin Road. Better Known as Blue Mist Road. Stories about this creepy road go back decades. There are tales of a witch's house, a midget farm, and even a man who murdered his family and put them into a septic tank. There are reports of a deer-human hybrid and a demonic dog that will chase you off the road.
A more sordid tale is of the KKK holding rallies in the woods and lynching folks from a gnarled tree that is supposed to be near the road.
None of these stories have any real, solid proof to them.
There is an old cemetery near Blue Mist Road from early settlers. The stones are thin and worn with the names long gone. There are two stones that lean towards one another. Legend has it that these stones belong to a bride and groom who died on Blue Mist Road and under the full moon the stones "kiss". This is also not true. But it's a sweet/creepy legend.
Onto our night last night.
There were three of us. Myself, husband, and oldest boy. We started out around 8:30 pm EST with plans on heading to another location, which fell through. We got to Blue Mist Road around 10:00 pm EST and got our equipment ready. This was an unofficial investigation and our first time testing out a lot of our equipment.
Just getting everything prepared to go you could feel the eeriness of the area. Not necessarily scary, just eerie. The temperature seemed to drop quickly as we ventured onto the old road.
I had our GhostPro, Greg had the GhostBox and flashlight while Brett had the EMF detector. We had him do a quick baseline reading around the truck and the road entrance. It was all a solid green. Good stuff. We shouldn't have EMF readings when there is no electricity anywhere.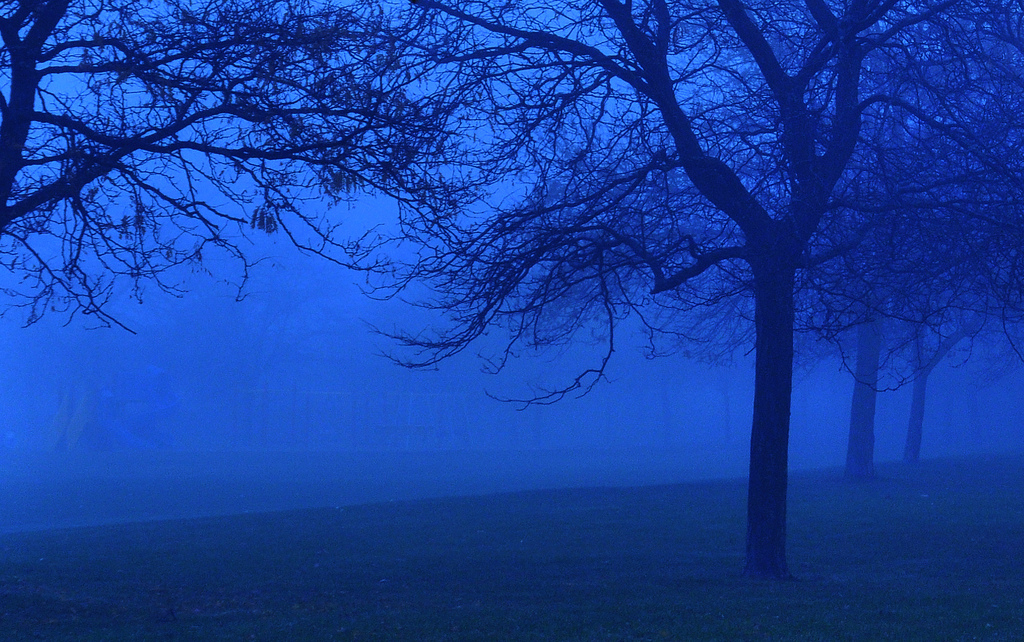 The road is crumbling so you have to watch where you step otherwise you end up stepping in a massive hole like I did. Thank God for sturdy hiking boots.
As we hiked along my anxiety was high. It was probably because of being in an unfamiliar area in the middle of the night and knowing the urban legends of the road.
At least that's what I thought until we heard the music start. It was so random. It wasn't old time music. It wasn't beating drums. It was rock music. And it stopped as quickly as it started. Was it supernatural or paranormal? Probably not. There are houses near Blue Mist Road that could have been playing extremely loud music. I digress.
We continued along until it sounded like someone or something was walking very, very close to us in the woods.
We turned around and started back towards our truck.
Now, it had nothing to do with being afraid of ghosts or witches. No, those are things that we want to encounter. North Park is notorious for bear and coyote sightings. Real bears and coyotes.
We did not have our guns with us last night.
We didn't want to risk encountering a wild animal, such as a bear or coyote, without a way to protect ourselves. We decided better safe than sorry and turned around.
It sounded like we were followed all the way back to the truck with the sounds of snapping branches and rocks being thrown. We tried to use our GhostBox, but the batteries were dead.
Hmmmm. Interesting. My phone battery had drained 28% within half an hour. Hmmmm. That's interesting.
Once we got back to the truck we started to put away our equipment when the EMF detector Brett had was starting to shoot up to the orange and red levels. Hmmm. That's also interesting. We tried to communicate; however, nothing seemed to respond. But, this random and strange scream started. I thought maybe a bird. An owl? A bat? It sounded too human.
Greg finally got the GhostBox charged enough to turn on so we did a quick session in the truck since we were still in the woods.
That was eye opening. We got some responses which I didn't think we would get.
Look out for our 2nd investigation of Blue Mist Road where we will have full production video.