Is This the First Video of a Human-Pig Hybrid?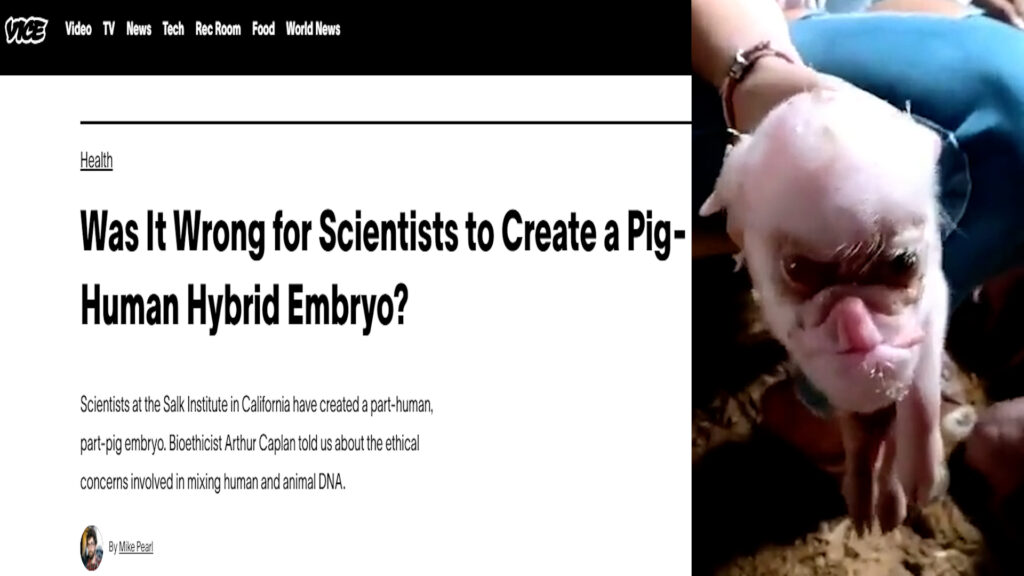 We Know They've Been Working on Human-Pig Hybrid Chimeras for Years, but is This Video Proof?
In the video, you can see an odd looking creature which has a head closer to a human's than a pig's as well as its eyes and tongue. The body looks to be closer to that of a pig. You'll notice we added stories that talk about the creation of these hybrids. This is why we say we know these hybrids are being created, but is this video of one? Watch and let us know your thoughts in the comments or forums.